Dissidia!!!
This RP!! 24 pages!!! So many different characters!!! Strong activity levels and players that love it to death!!!
I love the concept Light put together for this and admire the players for staying strong and dedicated throughout the years!! It started in December of 2016 and the latest post was
this morning
, guys xD Amazing!
The Warrior Princess and the Miraculous Enyalian
This one makes me so happy xD A one-on-one between me and Bubbles that jumped off of the "Fields of Enyalius" HC Event when my probably-was-going-to-die neurotic/paranoid/broken NPC was taken under the protection of Bubbles's Sailor Andromeda
so they could navigate the city with a guide and get info on the enemies before they were splattered by them
, and then miraculously saved by Andromeda when he was about to be killed and
whoops
 accidentally cursed to possible immortality xD NIKOS GETS A CRUSH ON ALIEN WARRIOR PRINCESS, takes her as his muse as he single-handedly rescues other survivors, speaks of her to be
their
 muse as they work together to rebuild the city
but they see past that r.q. - to them, Andromeda is a hero, yeah, but one that their own personal hero is obvioulsy head over heels for. YOUNG IMMORTAL FOOL IN LOVE
.
wHICH MAKES IT GREAT WHEN ANDROMEDA RETURNS TO CHECK UP ON PLANET ENYALIUS
 and the people she meets first assume it's because she's come back to marry Nikos - just like a fairy tale~ -
when she has no particular feelings for this person?!?!?
And then it goes FULL ROMCOM, with dashes of
OH NO, MUST KEEP SECRET MY TOTALLY-NOT-OBVIOUS SECRET CRUSH
, but wait!! I DON'T EVEN LIKE HIM WHAT ARE THESE FEELINGS?!, romantic rival?!?!?!
she must die, but also i don't even like him
, and WOE-IS-ME SHE REJECTED ME BEFORE I COULD EVEN MAKE MY FEELINGS KNOWN!
when he did no such thing
.  Perceived rejections, miscommunication galore, pining, and promises for a future neither can foresee -- i love this rp. xD I'm sad we never finished it, but, tbh, at the rate we were going THEY WERE NEVER GOING TO JUST SHUT UP AND KISS QUICKLY, SO --- yeah it may continue one day xD
Synergy
PGSM! ANGST. HURT/COMFORT. FRIENDS-TO-LOVERS. COMPLETED. QUICK BUT FEELSY READ.
BUBBLES AND VERDI OMG.
JUST OMG.
The String of Spirits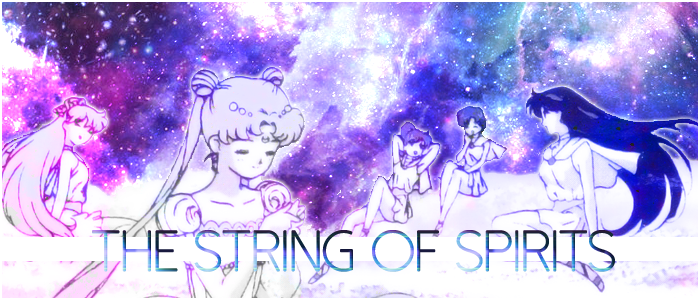 I really liked the concept for this storyline! Happening between the silver millennium and modern day, it let the inner senshi have one last adventure together....
as ghosts!
spooky xDDD The characterization by the players was great!! I liked reading through everyone's takes on the past lives of the girls, and the new helper, Tyra! XD
Fractured Zenith
Jasper always comes up with these cool, city-gritty dystopian stories and they're a great read! This storyline is a great AU to readthough - the players did an amazing job! 
Batteries
TBQH I nominated this because it was the first player-made RP on the site and
my
 first RP here so I have ~feelings~ XD I learned so much from this storyline!! hahaha and I'll never forget chmia's first comment to me about this - it was something along the lines of "you don't have to keep posting by yourself, you know?" but I was just coming off of writing my first fanfiction and i was like THIS STORYLINE WILL GO ON, EVEN IF IT IS A ONE-WOMAN  (MAN?! CAUSE I WAS PLAYING TUXEDO MASK??) SHOW.
It went into play on January 1st, 2012, and by January 5th I had made five ic posts and introduced an NPC to play with to move the story forward. Would it have continued that way if Chmia hadn't stepped in with her own OC? Probably. YOU CAN'T CONTROL MEEEE
 This RP taught me how and how
not
 to juggle characters and split up groups, the importance of guidelines to continue loving the work and the equal importance of bending so that others can bring in their own ideas so they can also love the story, the notion of an 'activity rule' to keep motivation up and things moving forward, and... of not planning too far ahead xD I made the mistake of planning out how the story would end in OOC and
because I knew how it was going to end, I was satisfied with the conclusion
 and just... didn't.... keep going. xD SO IT MAY NOT BE "COMPLETED", BUT THE ENDING IS LENGTHY AND WRITTEN IN THE OOC BOARD. 
I salute all 11 players throughout the years of its activity (the original crew and the 'reborn' crew xD) for dealing with me xD
As the Keyblade Strikes
This one was really cute!!! I liked the idea, I liked melding the two canons together! XDD I really enjoyed writing for Mamoru and building his background within the Kingdom Hearts universe and making him part of the traverse town crew and melding motoki and umino and unazaki and naru into that world and making them the "experts" that Squall and Yuffie and everyone was in the original universe!! And writing for Umino XD that was fun. This storyline was really fun!!!