Okay, so we all know me-gotta fit lots of goodies in my sig. I've been using tinyurl to make any image hosting url into one with less characters so everything will fit-and everything was fine until yesterday. I went to add another stamp to my url when this happened. This is how it appears when I go to edit anything:

And when I go to open the image into a new tab or window, I get this. The image will only appear when I click on wherever the page tells me it took the image from-aka the original super-long image hosting url.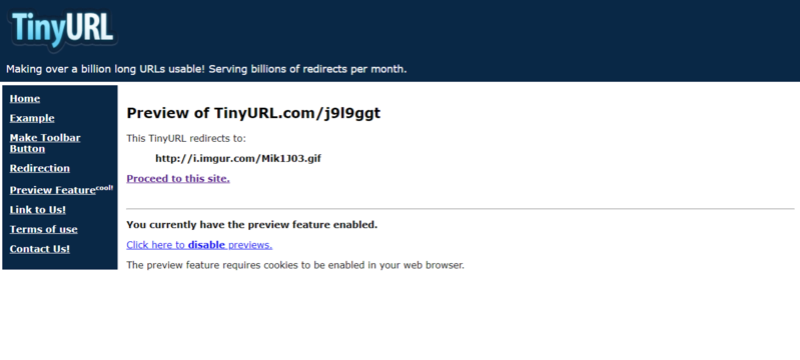 Is this a brand new thing that's happening? Is anyone else who is using tinyurl running into these issues? Is there a way to fix it, and if not, are there any alternate sites? I wonder what happened-since everything was literally fine until yesterday.
Also the only two stamps that appear in my sig are the ones I didn't use tinyurl for-go figure.
___________________________
GC's Official Sailor Cosmos